Meet All Curiosities - Value the Relics
2021-09-03 19:00:00
There are always many strange and bizarre stories spread in the world. How many Relic clues have been explored by you in Eccentric Tales? Today, Meixin brings the guide of Relic upgrade! Let's find out the secrets behind these relics~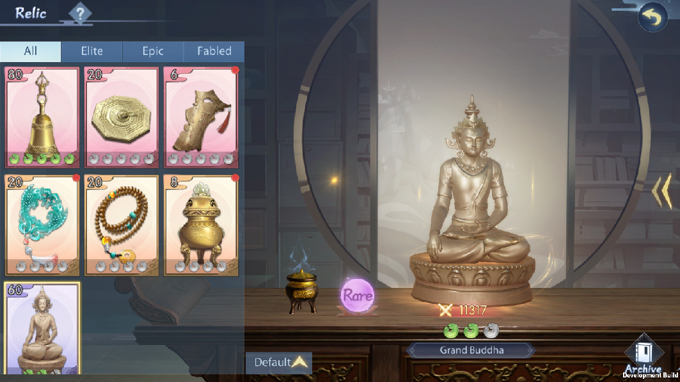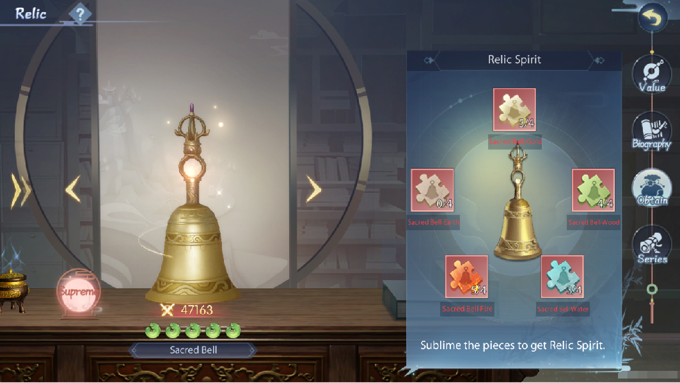 You need to collect all pieces of five attributes, namely metal, wood, water, fire and earth, through Eccentric Tales and corresponding instances in Mystic Realm to unlock each Relic. Relics are rated on an ascending scale of quality: Rare, Legendary, Mythical, Supreme, Immortal, and Eternal. According to different qualities, Relics come with different caps for Value Increase and Appraisal.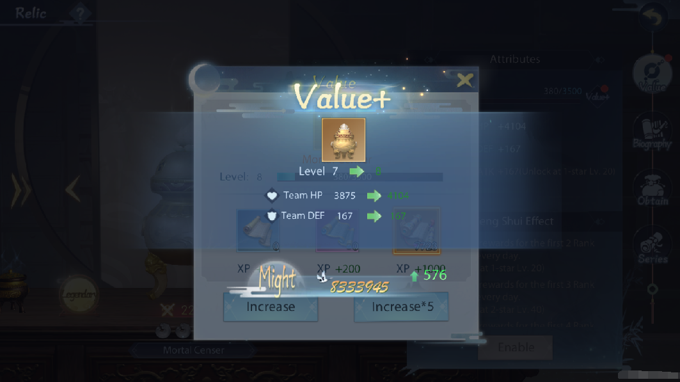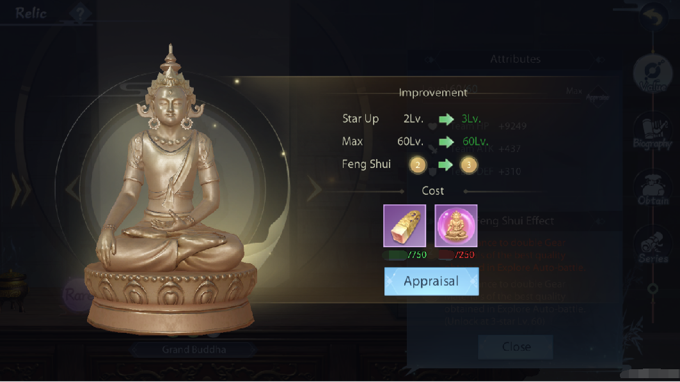 Using Value+ Scroll getting from Mystic Realm to increase the value level of Relics. Value increasing can enhance the attributes of Relics while increasing your Might. When the Value of Relics reaches a certain level, you can undergo Appraisal for your Relics, increase the caps for Value Increase and Appraisal. Meanwhile, the unique Biography and Feng Shui Effect of each Relic will be unsealed! The required Spirit Seal and Relic Spirit in Appraisal can be obtained in Mystic Realm. (Collect all Relic pieces in Mystic Realm to get the Relic Spirit.)
The Feng Shui Effect of each Relic has a unique bonus effect on other gameplay (Explore, Rank Quest, Elite Trial, Pet Catch, etc.). Notice: the Feng Shui Effects of multiple Relics can be enabled at the same time!

That's the end of today's guide! If you have any problem or idea, welcome to share and discuss in our official Facebook page or Discord~