Ode to the Spring - Spring Festival Web Event
>2022-01-22 18:00:00
Collect your good fortune and wishes to celebrate the Lunar New Year! The annual Spring Festival is approaching, and the Emperor has prepared a grand event to welcome the new year for all of you! Meixin heard that this event is full of rewards, including the Spring Joy Bubble, Spring Joy Head Frame, Tiger Roars Alias, Emerald Charm, Summon Nectar... More than I can count! Quickly with Meixin to take a look at this event in advance!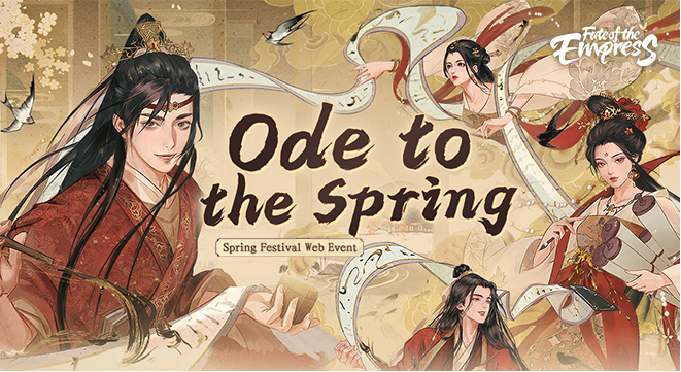 Thousands of Wishes
Lunar New Year is such a grand festival, it must be celebrated together to make it more lively! Get your friends together to Collect Wishes and unlock milestone rewards for the whole server. During the event period, the cumulative collected Wishes from all participants reaches 60000, 120000, 180000, 240000 and 300000 to unlock a variety of rewards such as Summon Nectar, Spring Joy Bubble, Spring Joy Head Frame, etc. Everyone has a share, don't miss it!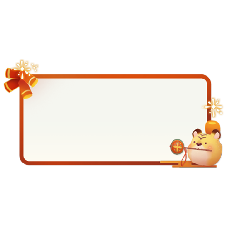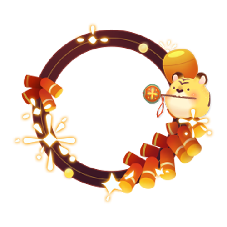 So, how to collect the Wishes? Don't worry, just read on to find out!
Collect Wishes
By completing the following quests during the event period, you will be able to collect the corresponding Wishes! Meanwhile, from 01/27 to 01/29, you can visit the official Facebook and Discord channel to participate in the lucky draw for a chance to get an extra 10 Wishes!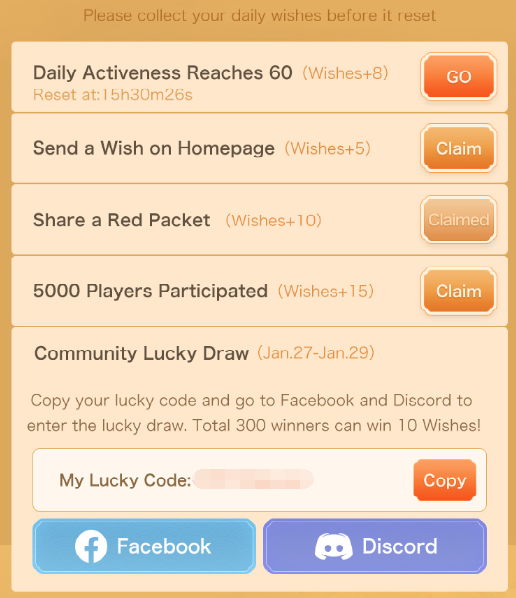 (Please refer to the event page for detailed rules)
Hurry up! Red Packets
How can we forget the Red Packets during the Spring Festival? You can share your exclusive Red Packet link with friends during the event and invite them to snatch the Red Packet. Each shared Red Packet will be divided into 5 portions, and each portion has 3-5 Wishes. Hah! It's time to compete for the luck! In the event, you can share 1 Red Packet only, and collect up to 5 Red Packets from others. As a result, don't forget to snatch your friends' Red Packets while sharing yours.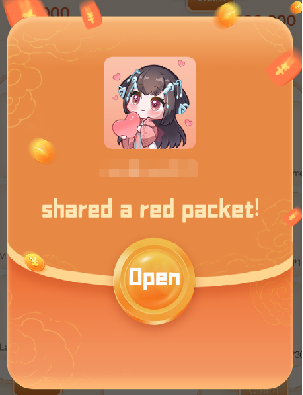 (Please refer to the event page for detailed rules)
Team up & Active!
Hurry up to assemble your Wishes collecting team! You can team up with friends (maximum of 5 members per team) and reach 100 daily activeness to receive a bonus of 10 Wishes, while teammates can receive a bonus of 6 Wishes! (Each member has 1 chance only.) The more members you have in the team, the more Wishes you can get!
(Please refer to the event page for detailed rules)
Spring Lottery
What else can you use the Wishes for? Join the Spring Lottery! The rewards pool includes Emerald Charm, Summon Nectar, UR Universal Shard, Character Shard and other various items! The most important thing is that the daily first draw is free, and there is also a 20-draw guaranteed reward: Tiger Roars Alias (+1500 Might) waiting for you!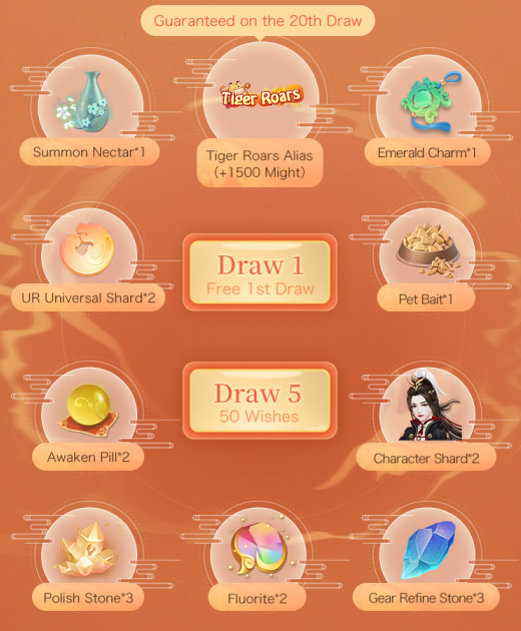 (Please refer to the event page for detailed rules)
Can't wait for it! Meixin believes that after reading this introduction, you already know a little bit about the key method to get more rewards. That's right! That is more participants! More friends! Go contact your friends and join this annual Spring Festival Celebration!
That's all for the event introduction. Meixin would like to wish all of you have a lucky and happy new year! Remember to follow our official Facebook Page, Discord channel and website for the latest game news and event information!